World Environment Day Student Art Contest – Accepting Submissions Until June 22!
May 25, 2021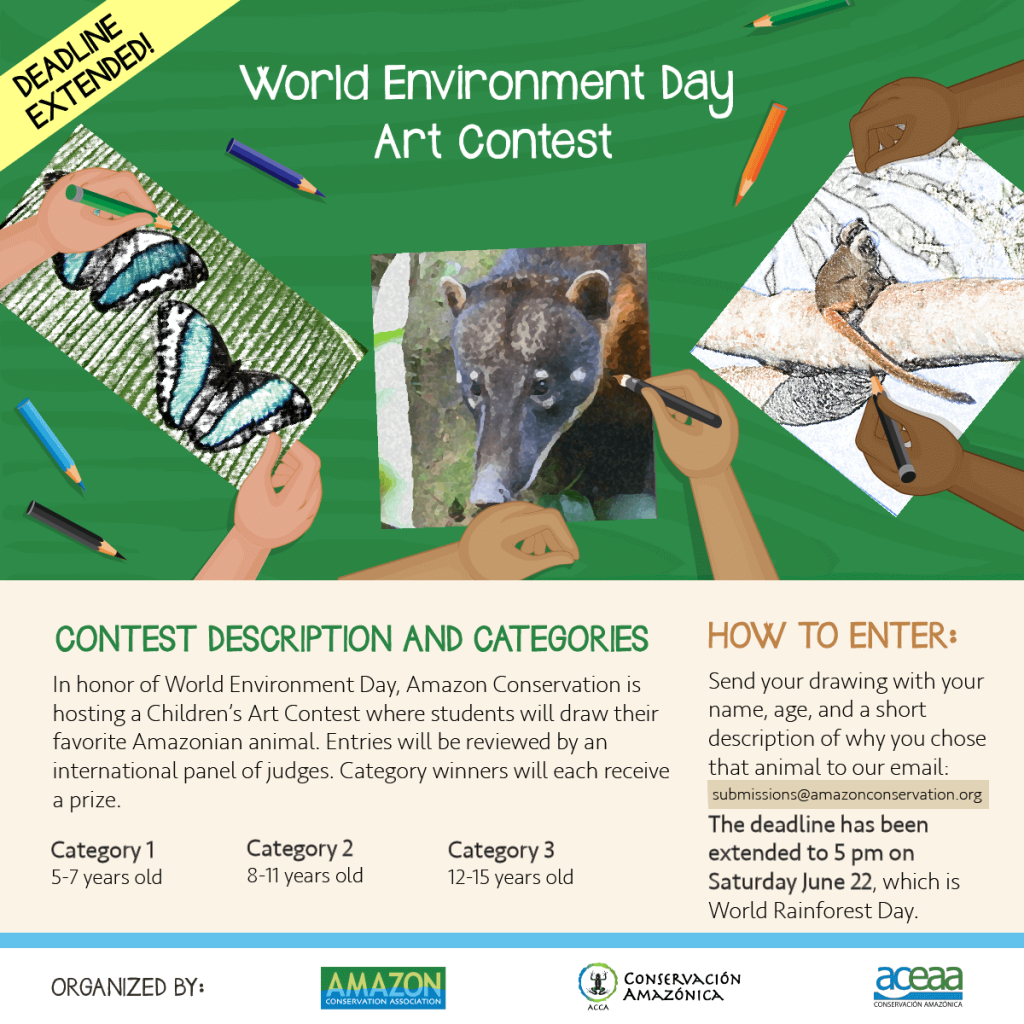 Do you know a child or teen who loves to draw? Let them know about our Amazonian animals art contest! In recognition of the upcoming World Environment Day, we're hosting an art contest to raise awareness of the biodiversity found in the Amazon. This contest is geared towards students between ages 5-15, and submissions will be divided into three age-group categories. 
Instructions:
Students, please draw your favorite wild animal that can be found in the Amazon. Send a photo of your drawing to submissions@amazonconservation.org with your name, age, and a couple of sentences about why you chose that animal.
Categories:
Age Group 1: 5-7 years old
Age Group 2: 8-11 years old
Age Group 3: 12-15 years old
There will be a first place winner in each group, along with two honorable mentions. The first place winner will receive an art kit as a prize. 
Details:
Deadline is 5:00 pm on Saturday, June 5 2021, which is World Environment Day. Submissions will be reviewed by a panel of international judges, and winners in each of the three age categories will receive a prize. 
NOTE: Deadline has been extended to World Rainforest Day, June 22, 2021!
Looking forward to seeing some beautiful artwork!