5 Ways to Support Conservation this Summer
June 26, 2023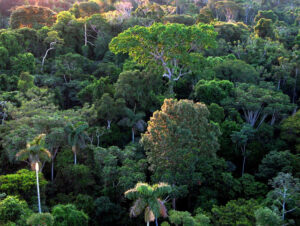 As we reflect on the messaging from World Rainforest Day last week, we are reminded of the important role of the Amazon as a vital ecosystem that supports a rich array of plant and animal species, while also providing essential environmental services. As the world faces escalating climate change and deforestation challenges, it becomes increasingly crucial to take action to protect and preserve the Amazon. Through our holistic approach towards conservation, Amazon Conservation offers climate-smart and long-term sustainable solutions that have provided real results.
However, we can't do it alone. Protecting the Amazon rainforest requires collective action and support from individuals around the world. Here are 5 different ways you can support conservation this summer: 
1. Become a Wild Keeper: Our Wild Keepers Monthly Giving Program gives you peace of mind by automating your tax-deductible gifts so you don't forget to make your contributions and incorporate your charitable contributions into your monthly budget. Plus, when you give every month, you are providing Amazon Conservation with the sustainable support we need to ensure the longevity of our programs on the ground across the rainforest. Join other passionate conservationists in building a community of support that magnifies your real, lasting impact to help fight deforestation and mitigate the impacts of climate change in the Amazon.
2. Donate cryptocurrency or stock: Did you know that we accept donations of cryptocurrency and stock? These methods of giving are a quick and tax-efficient way to support our work, and may even help lower your taxes. Learn more about the benefits of donating cryptocurrency here and find our simple stock tool here.
3. Contribute from your Donor-Advised Fund or a QCD: Contributions from your Donor-Advised Fund or IRA account are another way to support our conservation efforts with funds that have already been set aside for charitable causes. If you are 73 years or older, a QCD to Amazon Conservation also helps you meet your Required Minimum Distributions for the year. Find out more on our Ways to Give page.
4. Help secure the future of the Amazon with your legacy gift to Amazon Conservation: A legacy gift in your will or living trust can help to preserve the Amazon rainforest for generations to come, at no cost to you today. Supporters from 18 to 80 years old can create their free legal will online in only 20 minutes through our partner FreeWill. FreeWill can also be used to create a set of documented wishes to bring to the lawyer's office, saving you time and money on attorney fees. If you already have a will, consider adding Amazon Conservation as a beneficiary to make your mark on Amazon today. Start your will today.
5. Visit our biological stations: Plan your next trip to the Amazon and see the rainforest for yourself! Located in some of the most biologically diverse regions in the world, our biological stations and ecolodges in Peru and Bolivia offer incredible access to the Amazon and its diverse flora and fauna. All proceeds support our conservation efforts in and around the biological stations. Learn more about our ecolodges and biological stations in Peru or the Tahuamanu Research Station in Bolivia.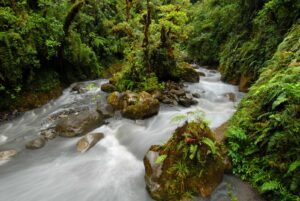 By incorporating just one or two of these methods into your summer plans, you are taking a huge step in contributing to the preservation of this invaluable ecosystem. Let us all be responsible stewards of the Amazon and work towards its long-term protection for future generations.
Visit our Ways to Give page for more information about how you can make a difference this summer.