Amazon Conservation Board Member Bruce Babbitt Spearheads Amazon Protection Plan
April 2, 2021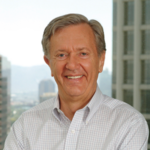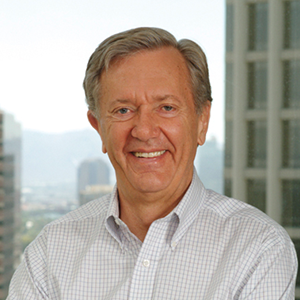 Bruce Babbitt, the former Governor of Arizona and a longtime Board Member of Amazon Conservation, is spearheading the development of the Amazon Protection Plan, which is a set of policy recommendations to the Biden Administration regarding his campaign pledge to invest $20 billion USD towards protection of the Amazon rainforest. This coming Earth Day, President Biden will host a Leaders' Climate Summit, led by Special Presidential Envoy for Climate John Kerry, to discuss emissions reductions, green energy investments and similar topics with world leaders.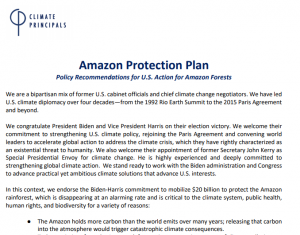 The Amazon Protection Plan, which was delivered to Mr. Kerry in January, was a series of recommendations proposed by the Climate Principals, a bipartisan coalition of seven former U.S. officials. The plan focuses on four key aspects: mobilizing funding for conservation from private and public sources, building forest-friendly policies into trade agreements, requiring companies disclose and manage deforestation risk in their supply chains and portfolio investments, and strengthening international diplomacy around forest conservation. 
One of the Climate Principal's suggestions was for President Biden to organize a conference at the White House to urge corporate leaders to help finance the reduction of at least one billion tons of greenhouse gases in the Amazon by 2025. Another was the expansion of "debt-for-nature" exchanges and to negotiate with governments in the Amazon. Bruce Babbitt also noted that "meaningful environmental provisions in trade agreements" may be the single most impactful action to control deforestation, as the rising deforestation rates are a major threat to the stability of the Amazon. Scientists say that the Amazon's "tipping point", where it will no longer be able to generate its own rainfall and support its forest ecosystems, is at 25% deforestation. Estimates place the current deforestation level of the Amazon at 17%, and its tipping point at 20-25%. If the tipping point is surpassed, the largest rainforest on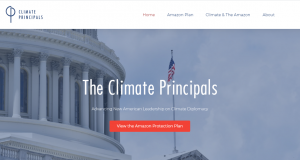 Earth could become a dry grassland and greatly impact the biodiversity found there.
"The Amazon rainforest is absolutely essential to the world," says Bruce Babbitt. "It stabilizes the Earth's climate and rainfall, sustains many tens of millions of people and is home to more wildlife than anywhere else on Earth. Because the Amazon holds so much carbon and that carbon gets released when the rainforest is destroyed, protecting the Amazon must be an essential part of solving the climate crisis."
View the full proposed Amazon Protection Plan here. For more information on the Climate Principals, visit their website.