20 for 20: Constructing Drying Sheds for the Tacana in Bolivia and other Brazil nut successes
December 7, 2020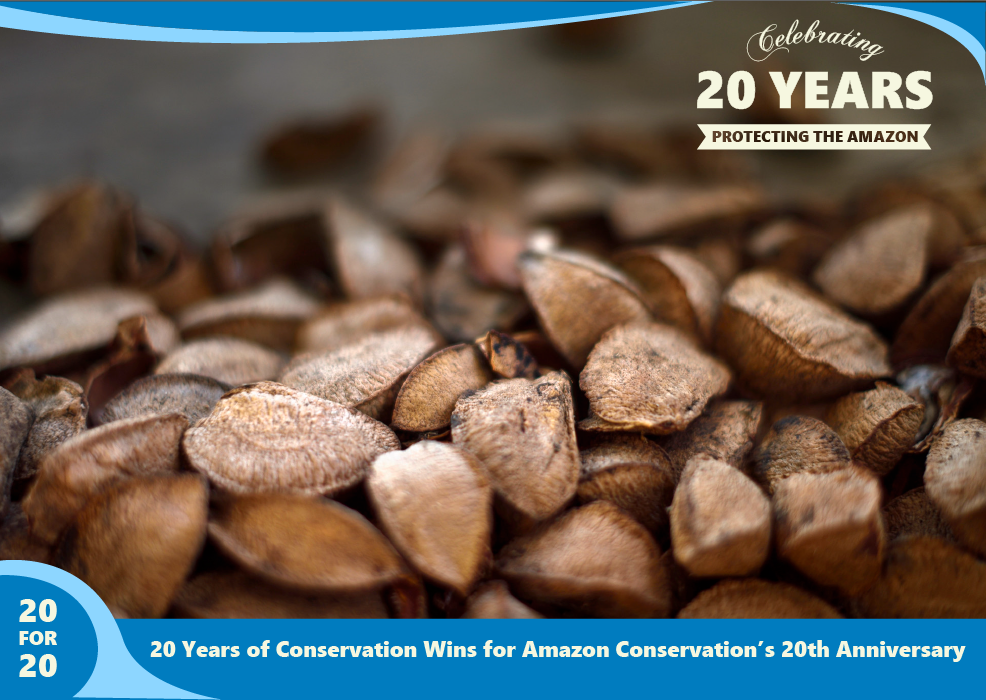 As part of our 20th anniversary protecting the Amazon, we're closing out this year by celebrating this milestone with a look back at our biggest conservation wins. Today we're commemorating the milestones of our sustainable Brazil but forest management program in Bolivia.
Since 2003, we've been working with the Tacana indigenous community in the Bolivian Amazon. The Tacana community harvests Brazil nuts as a primary source of income every year, however, their territory is so extensive that some nuts, collected from the most distant trees, must be stored for weeks or months at a time before they are sold to processors along the river. Poor storage and drying conditions can lead to mold and contamination and in years past, the Tacana would lose approximately 15% of the harvest to spoilage every year, representing a loss of about $130,000 in annual revenue.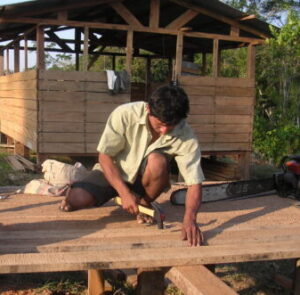 In 2013, Amazon Conservation and other conservation partners helped the Tacana construct 72 payoles, or Brazil nut drying sheds, to store their harvest while waiting for river transport. These simple drying and storage buildings provide an alternative to storing nuts on the ground and keep spoilage to a minimum. But there's even better news: by sharing tools and working together to build each payol, the Tacana were able to construct more than originally planned in less time than expected, and built 56 more payoles the next year so that every Brazil nut harvester has access to a drying shed.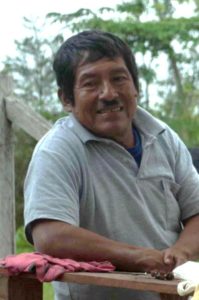 Lorenzo Bascope Mamío is one of those Brazil nut harvesters, and says that part of being Tacana is the tradition of Brazil nut harvesting. "It fills me with pride to be Tacana and coexist with the forest," he says. Caring for these trees conserves these areas, as Brazil nuts only grow in wild, healthy ecosystems and cannot survive in a monoculture.
Since then, supporting sustainable livelihoods such as Brazil nut and acai harvesting has been a cornerstone of our work. This past year we were able to successfully develop a computer-based tool that identifies Brazil nut trees using high-resolution satellite imagery and drones in pilot areas covering 300,000 hectares. Additionally, Amazon Conservation's sister organization Conservación Amazónica – ACCA, with support from Google.org, just finished up a two-year initiative that trained 75 Brazil nut harvesters and their families in satellite and field technologies to combat deforestation in the southern Peruvian Amazon, now protecting over 150,000 acres of lowland forests.