Establishing an Action Plan With Indigenous Partners to Conserve Three Areas in the Peruvian Amazon
March 1, 2021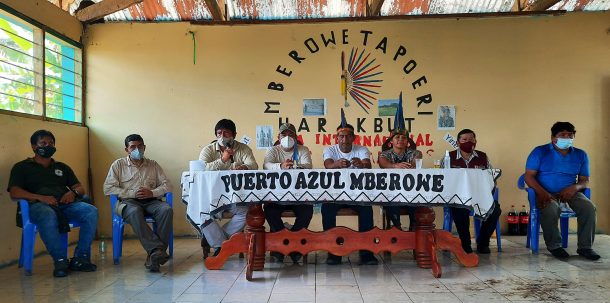 In a meeting with representatives from the Amarakaeri Communal Reserve, an indigenous community in Peru, and the Puerto Azul Mberowe Native Community, we established a joint action plan to protect three key areas in the Peruvian Amazon: the Madre de Dios Territorial Reserve, the Amarakaeri Communal Reserve, and our Los Amigos Conservation Concession.
During the meeting Juan Loja, the Director of our sister organization's (Conservación Amazónica – ACCA) Madre de Dios office, and the president of Amarakaeri's leadership group, Walter Quertehuari, agreed there is a mutual need to join forces to reduce illegal activities, such as the illegal logging that threatens the three territories. They highlighted the importance of these efforts to strengthen the technology-based deforestation monitoring efforts in the region and promote sustainable economic activities in the ten indigenous communities that are partners of the reserve.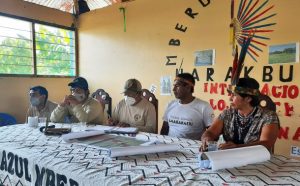 Asvín Flórez, head of the Amarakaeri Communal Reserve, noted that the collective work between the community, co-management, and Conservación Amazónica – ACCA will be important to continue strengthening livelihood of communities through conservation. Venancio Corisepa, another member of the community, said one of the first actions would be to establish boundaries between their community and the Los Amigos Concession. In addition, they proposed the continuation of strengthening and supporting community forest rangers that guard the forests.
Juan Loja also underlined the importance of consolidating this joint venture between three organizations, since the collaborative work with Puerto Azul will help us protect the proposed Madre de Dios Territorial Reserve where uncontacted indigenous peoples (referred to by the acronym PIACI in Spanish) reside.