Inspiring the Conservation Heroes of Tomorrow
August 15, 2018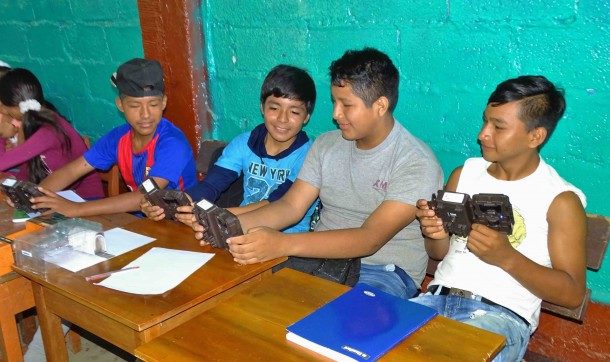 We expanded our environmental education initiative in the Madre de Dios region of Peru – an area heavily affected by illegal gold mining and deforestation. In 2018, we partnered with 5 educational institutions and have initially engaged 75 youth, between 10 to 16 years of age, in a unique environmental education program.
The program teaches kids how to use camera trap technology – from installation to data assessment – in order to understand the wildlife who share their forest home and dispel myths about them. Our local experts work with these young people to identify the species of animals they see on the camera traps and educate them on their significance and conservation value.
But the program doesn't stop there. After analyzing information from camera trap images and videos, the kids create presentations on their findings and present them to others in their community including local government officials, helping them take a step to becoming true stewards of their forests.
By teaching kids about environmental protection early on, we not only inspire and train these conservationists of tomorrow, but they become the messengers of today by sharing this knowledge at home, affecting a change in attitude across all generations.