Juliana's Holiday Wish to Protect Blue-Throated Macaws From Extinction
December 23, 2021
What do you wish for this holiday season? For Juliana Varga Sanchez, from the Beni region of the Bolivian Amazon, she hopes that deforestation doesn't futher imperil the blue-throated macaw, an endangered species she cares for deeply.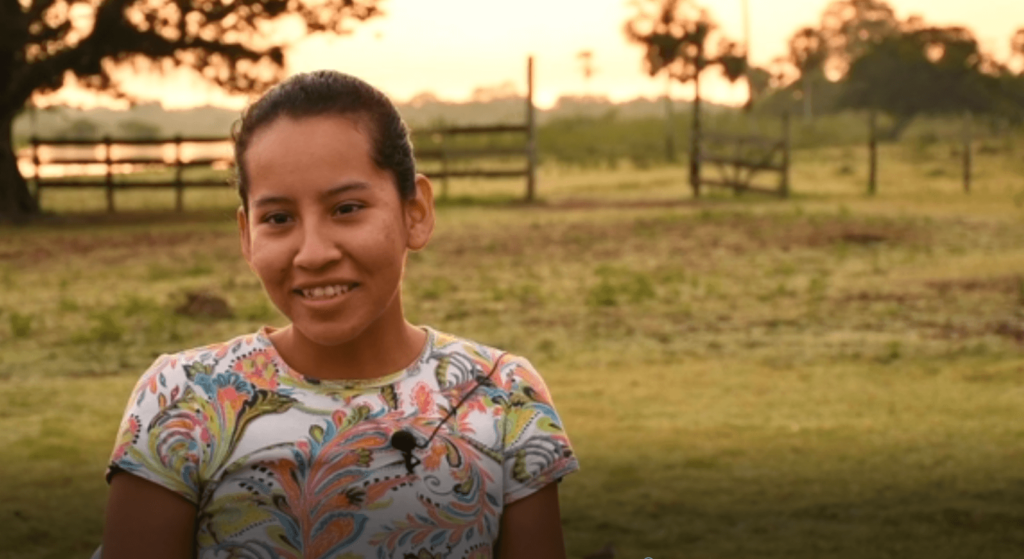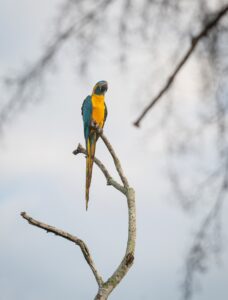 Since she was 7 years old, Juliana has been accompanying her father in patrolling their forest for illegal deforestation as part of a community patrol program. She also spends mornings and evenings from July to October supplying collected rainwater to drinking areas that blue-throated macaws can access during Bolivia's harsh dry season, when water is scarce. "Blue-throated macaws are wonderful," she describes, "When I fill the water, they'll sit and watch me, and when I'm alone sometimes I'll talk to them…I feel content to help in this way."
Now 19, Juliana continues to patrol forests with her dad and hopes that people will come to value and protect the nature that sustains them. "Learn about nature," she encourages. "The importance that it has and the importance of the animales within, so there isn't as much extinction."
With the same hope in mind, Amazon Conservation works with indigenous-managed territories across the region, such as the Amarakaeri Communal Reserve in Peru and the Waorani territory in Ecuador, to provide them with the technology, resources, and training to better monitor and protect their lands and forest resources.
This holiday season, you can help young environmentalists like Juliana Varga Sanchez protect their forest homes and the important animal species within. Additionally, thanks to the generosity of a longtime supporter, every donation that we receive by December 31st will be matched up to $150,000.
Can we count on your support to double your impact for the Amazon?