MAAP #131: Power Of Free High-resolution Satellite Imagery From Norway Agreement
January 9, 2021
This report demonstrates the powerful application of freely available, high-resolution satellite imagery recently made possible thanks to an agreement between the Government of Norway and several satellite companies.*
This unprecedented agreement will bring commercial satellite technology, previously out of reach to many, to all working in tropical forest conservation around the world.
Here we show how MAAP (an initiative of Amazon Conservation) will use this information to enhance our real-time monitoring program and quickly share timely findings to partners in the field.
Specifically, we highlight the importance of the monthly basemaps (4.7-meter Planet imagery) available under the Norway agreement.* For example, Image 1 shows the stunning, nearly cloud-free October 2020 basemap across the Amazon.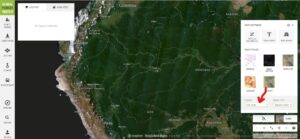 Moreover, we show the power of this imagery visualized on 
Global Forest Watch
, where it can be combined with early warning forest loss alerts.
Below, we highlight three examples where we combined this data to quickly detect and confirm deforestation in the Colombian, Ecuadorian, and Peruvian Amazon, respectively.
Colombian Amazon
First, we detected recent forest loss alerts (known as GLAD alerts), in the northwestern sector of Chiribiquete National Park. Image 2 is a screen shot of our monitoring search in Global Forest Watch (link here).
Second, we investigated the alerts with the freely available monthly Planet basemaps. Images 3-5 show the basemaps from October to December 2020. These images confirm that the area was covered in intact (likely primary) Amazon rainforest in October, and then experienced a major deforestation event (225 hectares) in November and December. Similar deforestation in the area appears to be conversion to cattle pasture. Note the crosshairs (+) represent the same point in all four images.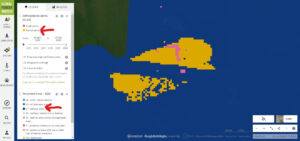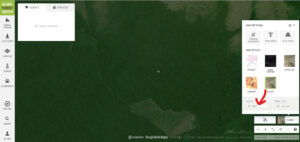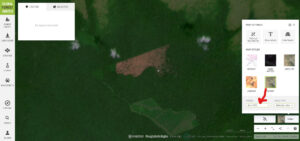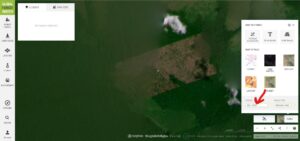 Peruvian Amazon
Similarly, we detected recent forest loss alerts in an illegal gold mining area in the southern Peruvian Amazon known as Pariamanu (Image 6). Images 7 & 8 show the monthly basemaps confirming the expansion of illegal mining deforestation between October and December (see yellow arrows). Global Forest Watch link here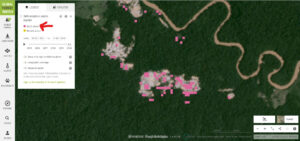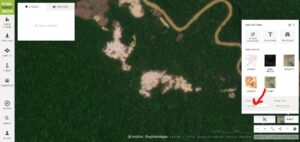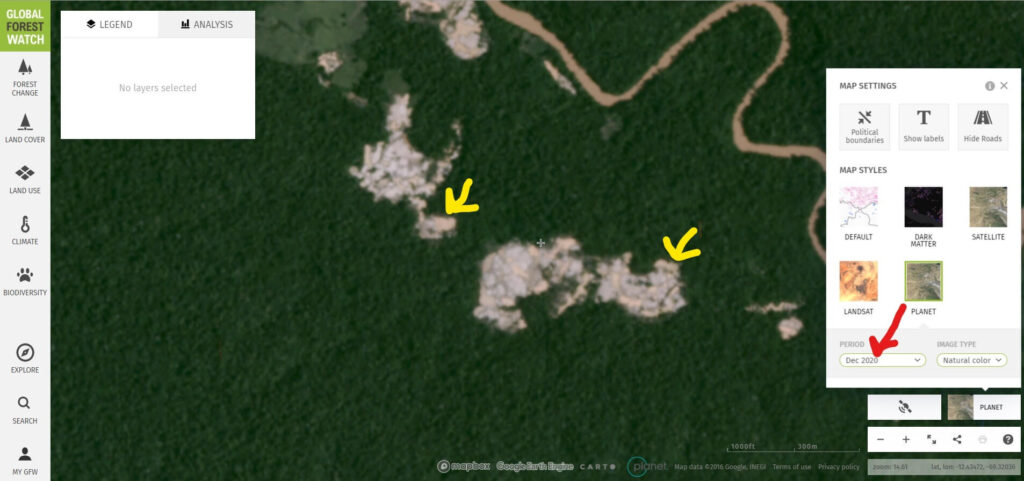 Ecuadorian Amazon
Finally, we detected recent forest loss alerts of 
100 hectares
 in an indigenous territory (Kichwa) surrounding an 
oil palm plantation
 in the Ecuadorian Amazon (
Image 9
). 
Images 10 & 11
 show the monthly basemaps confirming large-scale deforestation between September and December, likely for the expansion of the plantation. Note the crosshairs (+) represents the same point in all three images. 
Global Forest Watch link here
.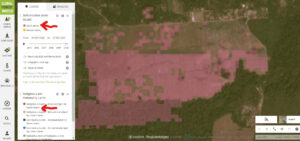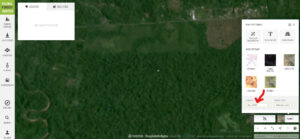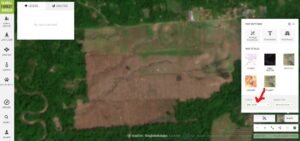 Summary
In summary, we show a major advance for free and real-time deforestation monitoring thanks to an agreement between the Government of Norway and satellite companies.* A key aspect of this agreement is making publically available (such as on Global Forest Watch) monthly basemaps created by the innovative satellite company Planet. Thus, users can now freely visualize recent forest loss alerts and then investigate them with high-resolution monthly basemaps on On Global Forest Watch. MAAP illustrated this process with three examples in the Colombian, Peruvian, Ecuadorian Amazon, respectively.
*Notes 
In 
September 2020
, Norway's Ministry of Climate and Environment entered into a contract with Kongsberg Satellite Services (KSAT) and its partners Planet and Airbus, to provide universal access to high-resolution satellite monitoring of the tropics in order to support efforts to stop the destruction of the world's rainforests. This effort is led by 
Norway's International Climate and Forest Initiative (NICFI)
. The basemaps are mosaics of the best cloud-free pixels each month. In addition to viewing the monthly basemaps on Global Forest Watch, users can sign up with Planet directly at this link: 
https://www.planet.com/nicfi/
Acknowledgements
We thank M. Cohen (ACA), M. Weisse (WRI/GFW), E. Ortiz (AAF) and G. Palacios for their helpful comments on this report.
Citation
Finer M, Mamani N (2020) Power of Freely Available, High-resolution Satellite Imagery from Norway Agreement. MAAP: 131.