Madre de Dios: 22 kids utilizing technology to combat deforestation
November 20, 2019
400 students at La Pampa College are able to monitor the schools forests themselves.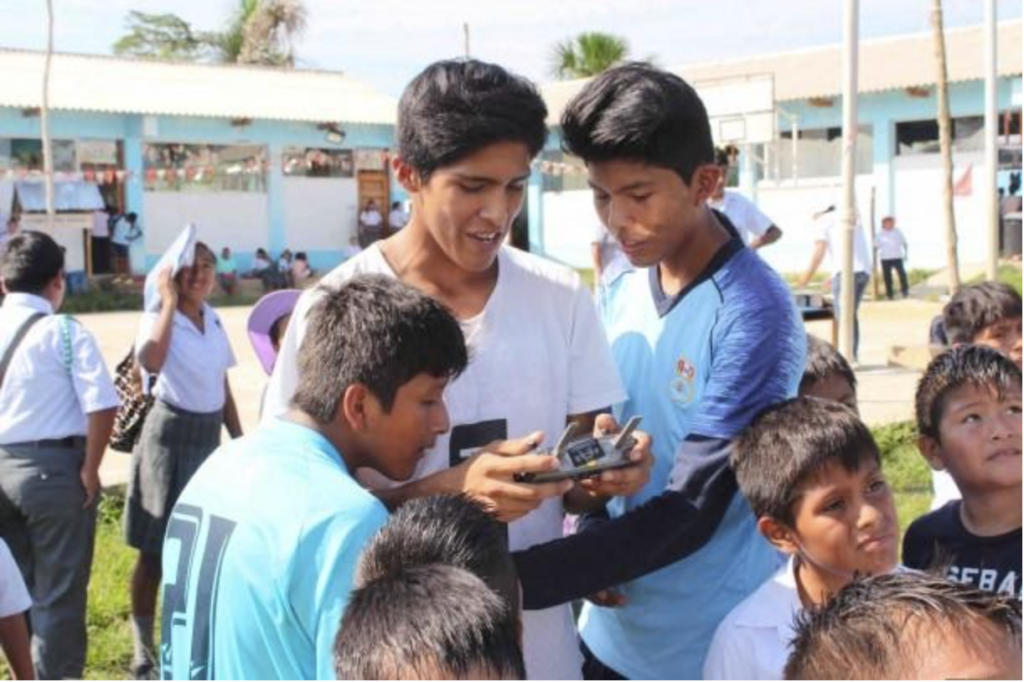 A group of 22 adolescents at I.E. Virgen de la Candelaria continue to learn about and monitor their 7 hectare forest near their school, thanks to the donation of various technological kits.
The kits were delivered on November 18th, and they consisted of a DJI model drone Mavic 2 Zoom, a special carrier case, two additional batteries, an iPad mini with an adaptor to control the drone, and two cameras for recording.
After a year of training with the new technology and learning through the Techcamp: Aprender Conservando program, the students can now teach others how to use the drones and cameras. They will continue under the supervision of their professors and specialists at Conservación Amazónica – ACCA when it's required.
The students presented their project at local and regional science fairs, placing third in the Madre de Dios region.
Thanks to the financial aid of the United States, the Techcamp: Aprender Conservando from Conservación Amazónica – ACCA project has finally become a project large enough for national recognition, becoming the first of it's type in the Madre de Dios region. The initiative sought to teach students about new technologies and how to use them to care of the Amazon.  What sparked their interest in conservation of rainforests was places like La Pampa, where caring for ecosystems is a valiant mission, and the only hope for conservation is biodiversity.