Creating Protected Natural Areas for Sustainable Management
January 20, 2023
On December 20, 2022, with technical support from our sister organization in Bolivia, Conservación Amazónica – ACEAA, the Mayor's office of Porvenir in the Amazonian department of Pando, established the Natural Area of Integrated Management of the Porvenir Forest.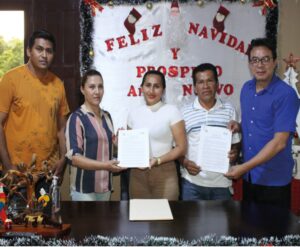 This new protected area will ensure the health and sustainable management of these productive forests with the development of a long-term plan to strengthen communities' plans to maintain and benefit from their land and natural resources. The area is home to hundreds of families, more than 1,000 species of plants, and more than 800 species of vertebrates. Its proximity to the region's urban center, Cobija, combined with its beauty and biological diversity, also promises great ecotourism potential.  
To be able to establish these areas and increase social and governmental participation, we strengthened our own approach as well – scaling up our GIS and remote sensing technology to produce the ecological information the government required to declare these areas. We also stepped up and reached out to help communities gain access to and participate in online meetings so that their voices could be heard throughout the process.
Ultimately, these types of large-scale conservation achievements are crucial for keeping the Amazon from reaching its tipping point. By supporting a sustainable forest-based economy and creating the network of interconnected protected areas needed to maintain climate resilience, healthy habitats for species, and functional ecosystems that provide the goods and services vital for our survival, we can achieve a thriving Amazon.
The creation of this natural area is an important victory for the acknowledgement of local governments of the necessary balance between conservation and sustainable resource management and strengthening governance through social participation.