New Thomas Lovejoy Laboratory to be Fully Operational by September 2023
June 12, 2023
We are excited to announce that our Manu Biological Station in Peru will feature brand new facilities in the shape of the Thomas Lovejoy Molecular Biology, Biodiversity, and Climate Change Laboratory, created in memory of renowned scientist and former Amazon Conservation Board Member Thomas Lovejoy.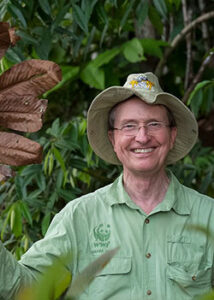 Tom has been a member of Amazon Conservation's Board of Directors since 2009 and helped guide the strategic vision and direction of our organization. Since the 70s, he played a prominent role in establishing the Amazon as a global priority by being a long-time advocate in conservation, receiving many awards for his contributions and accomplishments to the field. He is credited for coining the term "biodiversity." In honor of his many achievements, we are delighted to announce that this new laboratory will be up and running in September 2023. 
Our Founder Adrian Forsyth had many experiences with Tom in the rainforest, sharing that "Tom worked tirelessly until his last days in December 2021." 
Alejandro Lopera, Manager of our Manu Biological Station, elaborates on the importance of this new laboratory, stating that "the Thomas Lovejoy Biodiversity and Climate Change Laboratory seeks to fill an existing gap in molecular biology research. The lack of infrastructure, research capacity, and scarcity of funds are obstacles that often prevent the advancement of research in Peru."
This new Laboratory will provide ample resources for molecular studies including barcoding, metabarcoding, and Environmental DNA using Nanopore® technology, mercury analysis, and respirometry and thermal tolerance. In addition to a general laboratory, the building will also contain a photography room, a terrace for events, a digital herbarium and semi-permanent collections of insects and fish, and the Tom Lovejoy garden full of edible and attractive plants for birds, butterflies, and other pollinators.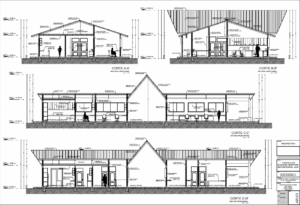 Alejandro goes in-depth on the role of this lab in research practices: "The lab has four main goals: first, to train local researchers in otherwise inaccessible molecular tools. Second, to have an on-site facility for DNA, eDNA, and mercury analysis. Third, to contribute with genetic sequences of the species that inhabit the Andes to the lowlands of the Amazon in collaboration with the University of Guelph and the IBOL platform. Finally, to offer researchers the unique opportunity to study in real-time the pressures and threats that affect the state of health of organisms and their habitats in the Amazon, which would not be possible to understand in a short space of time with other methodologies."
The Thomas Lovejoy Molecular Biology, Biodiversity, and Climate Change Laboratory will serve as a fitting tribute to Thomas Lovejoy's contributions to conservation biology and environmental science. By highlighting his work and his life, the facility can inspire and train future generations to follow in his footsteps and make similar contributions. The station's promotion of biodiversity will not only educate visitors about its importance, but also encourage them to take measures to protect it and help build community connections, foster a sense of shared purpose and identity, and promote a more environmentally conscious and sustainable community.
This project has been made possible by the generosity of the Gordon and Betty Moore Foundation, and Fiddlehead Foundation.