New Wildlife Conservation Laboratory Launched at Los Amigos Biological Station
August 15, 2021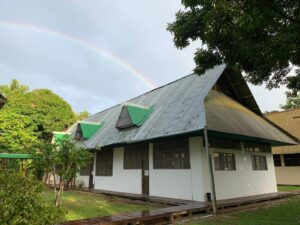 Our Los Amigos Biological Station has long been at the center of cutting-edge scientific research in the Amazon. Now we are taking that role one step further. This year, we launched a new Wildlife Conservation Laboratory there to carry out wildlife health and biodiversity monitoring using the latest technology. This laboratory will be capable of carrying out advanced wildlife tracking, conservation genomics, safe pathogen screening, and toxicology monitoring of key species in the Amazon. This targeted biodiversity monitoring will enable us to gather vital data on zoonotic diseases and transmission risks in the region, generating the information government health agencies need to protect local people – and, in our globalized world, people everywhere – from diseases that cross the human-wildlife interface.
A conservation technology "makerspace" for inventing new technologies and innovating current ones is also being created at the laboratory. This year researchers began working on a customized wildlife GPS tracking device much more lightweight, low-cost, and long-lasting than the ones currently in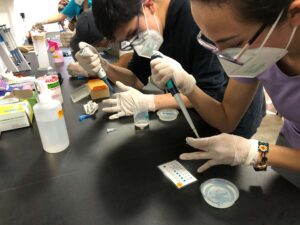 existence. The device takes advantage of a new long-range network of wildlife microchip reading stations, enabling scientists to track wildlife movement in a similar way that toll roads track cars through the EZ-Pass system.The data produced through this effort will be transformational for understanding how wildlife populations are adapting to climate change.
This new laboratory at Los Amigos, made possible thanks to the support of the Gordon and Betty Moore Foundation, is the first step towards a decentralized and locally based One Health laboratory network, for performing routine wildlife health assessments and in-country pathogen screening that could be replicated in rainforest countries around the world. To foster this, screening systems, protocols, and analyses will be developed to prioritize affordability and ease-of-use.
This story was featured in our 2020 Impact Report. Click here to read about other conservation successes from 2020.