Norwegian Agency for Development Cooperation Re-invests in Our Satellite Monitoring Model and Expands Access to Indigenous Peoples
June 28, 2021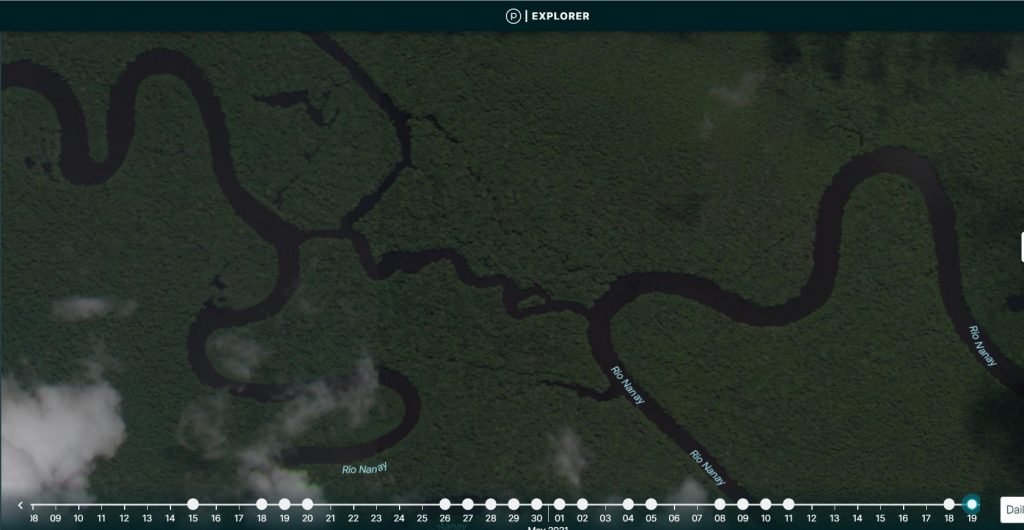 The Madre de Dios region of Peru has long been home to a variety of cultural and ethnic groups for nearly three thousand years. The Indigenous Federation of Madre de Dios (FENAMAD in Spanish) is a regional organization that represents 37 indigenous communities belonging to seven linguistic groups. With the support of the Norwegian Agency for Development Cooperation (Norad), we will bolster FENAMAD's territorial monitoring efforts within five key indigenous communities, and strengthen our efforts connecting real-time deforestation monitoring and reporting with policy action. With our partner EcoCiencia, we will expand our program to Ecuador and aid monitoring efforts of the Waorani indigenous community, who have experienced an influx of illegal loggers and gold miners following road construction in pursuit of oil within their territory. 
Through our partnership with these indigenous communities, we will provide real-time satellite monitoring of their territories while building their capacity to use this high-tech monitoring in the future. This project marks the first time we are able to share our satellite information with indigenous communities directly, in order to strengthen their existing surveillance systems, inform their on-the-ground patrolling, and help take action to stop illegal deforestation and degradation in their ancestral homelands. 
Not only will this project establish systematic monitoring focused on protected areas and indigenous territories, it will also deliver high-quality, actionable, real-time analysis to governments, centering our approach on providing both national and local support against deforestation. Nationally, we will help governments better utilize and act on real-time monitoring information, and locally, we will strengthen the abilities of key indigenous organizations in Peru – like FENAMAD – to detect and respond to threats in their territories by utilizing technology and engaging with the government.
Norad has been a long-standing partner of Amazon Conservation, supporting four of our forest monitoring projects over the past ten years. This new project will build upon the results we have accomplished with Norad so far in Peru and begin to extend our model to combat environmental crimes using technology and forest governance in Ecuador through local partnerships.