MAAP # 82: Oil-Related Deforestation in Yasuni National Park, Ecuadorian Amazon
April 16, 2018
Yasuni National Park, located in the heart of the Ecuadorian Amazon, is arguably the most biodiverse area in the world.
It is also the ancestral territory of the Waorani, and their relatives in voluntary isolation.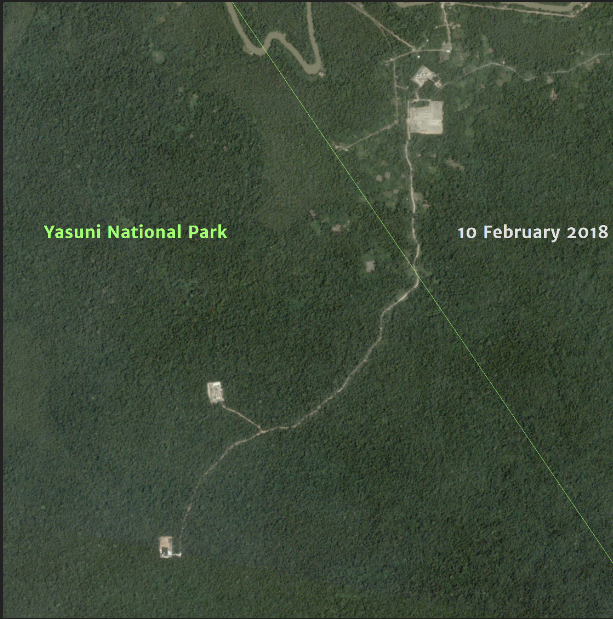 However, underneath the park are large oil fields, setting up the constant conflict looming over Yasuni. In fact, in a recent referendum, Ecuadorian voters approved limiting the oil extraction area within Yasuni National Park to 300 hectares (740 acres).
Here, we analyze high-resolution satellite imagery to estimate both direct and indirect oil-related deforestation within Yasuní National Park.
For direct impact, we document the deforestation of 169 hectares (418 acres) within the park for oil-related infrastructure.
For indirect impact, we document the deforestation of 248 hectares (613 acres) due to colonization along an oil access road.
The total direct and indirect deforestation due to oil extraction is 417 hectares (1,030 acres).
Thus, one could argue that the oil-related deforestation has already exceeded the 300 hectares (740 acres) approved by the voters.
We illustrate these results in a Story Map.
MAAP #82: Oil-related Deforestation in Yasuni National Park, Ecuadorian Amazon
https://maaproject.org/yasuni_eng/