2022 Impact Report
October 19, 2023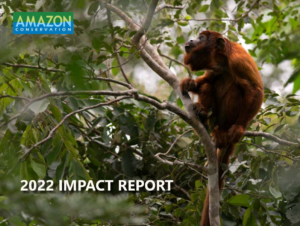 We are excited to announce that our 2022 Impact Report is now available to read!
In this report, we discuss in detail our extensive work in conservation working with local communities, and bringing science and innovation to life. Thanks to the help of our supporters, we've been able to establish a new conservation area, help stimulate a sustainable forest-based economy, take action against deforestation, provide scholarships to young scientists, and much more!
Thank you to all those who have helped us make change possible, we are grateful to have the ability to carry out our conservation initiatives and sustainable practices throughout the Amazon.