Our Partners in Bolivia, Conservación Amazónica – ACEAA, co-host the First Congressional Meeting of FEDAFAP
October 28, 2022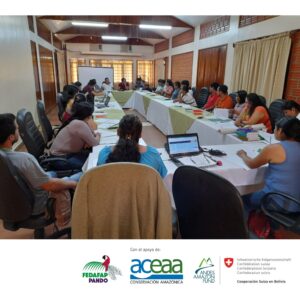 Highlighting the importance of a climate-smart and diverse productive forest, our sister organization in Bolivia, Conservación Amazónica – ACEAA, directly supports the efforts of the Departamental Federation of Açai and Amazonian Fruit Harvesters of Pando (FEDAFAP). FEDAFAP's mission is to bring together small-scale producers of açaí with business leaders and other local agricultural associations. FEDAFAP has been a key player in raising awareness and value of açaí and other regionally produced fruits to more diverse and competitive markets, ultimately securing access to greater income for families which depend on the production and sale of these fruits for their livelihood. In addition to açaí, its initiatives have ventured into the production and marketing of other regional fruits such as majo, cupuaçu, and the royal palm.
With our support, FEDAFAP also forms part of the initiatives of the Plataforma Inter-Institucional de Articulación de Complejos Productivos de Frutos Amazónicos (PICFA). It is PICFA's goal to provide a space and opportunity for the coordination and articulation between the public and private sectors aimed at promoting and strengthening the use of these fruits in the Bolivian Amazon, as well as strengthening the position of the vocation within the labor market. PICFA seeks to support the improvement of the income of peasant families and producer organizations in the department of Pando by contributing and promoting policies and regulations for the protection of Amazonian forests and prioritizing the visibility of Amazonian fruits as part of the regional identity and the productive capacity of the Amazon.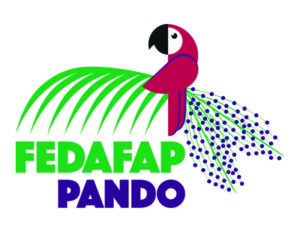 Allying with and supporting associations like PICFA and FEDAFAP  is a key process in our greater strategy to empower people and establish healthy forest-based economies. By strengthening community-based enterprises and improving innovation, we help grow local economies and advance conservation.