MAAP #76: Proposed Road Would Cross Primary Forest Along Peru-Brazil Border
January 9, 2018
In December 2017, the Peruvian Congress approved a bill that declared it in the national interest to construct new roads in the border zone of Ucayali region, which shares a remote border with Brazil.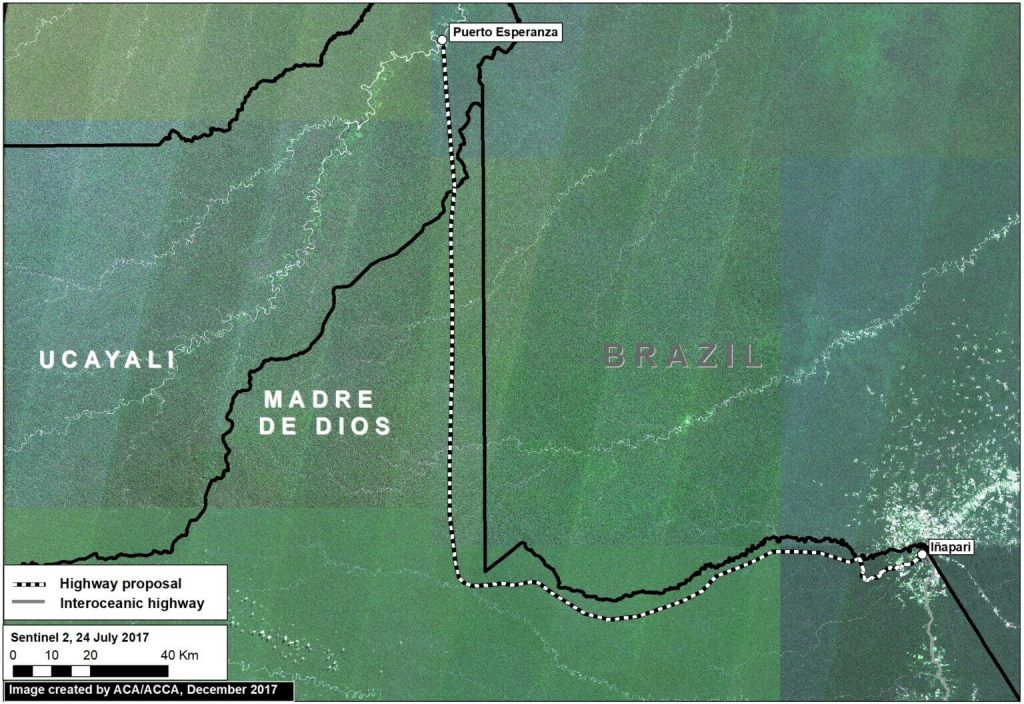 The main proposed road in this border area would cover 172 miles and connect the towns of Puerto Esperanza and Iñapari, in the Ucayali and Madre de Dios regions, respectively. Image 76a, a mosaic of satellite images from July 2017, illustrates just how remote and intact is the area surrounding the proposed road route.
Indigenous organizations and the Ministry of Culture have warned that the road would have major impacts on the indigenous peoples in voluntary isolation that are documented to inhabit parts of this remote area.
In this report, we add new information that complements the evaluation of possible impacts by calculating how much primary forest would be threatened as a result of road construction. We found that around 680,000 acres (275,00 hectares) of primary forest are at risk. Much of this area is within protected areas and a reserve for isolated indigenous groups.