Protecting Over 650,000 Acres of Forests in Bolivia
August 12, 2021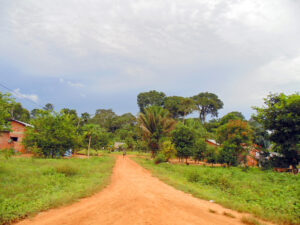 By working closely with local communities and governments, we helped establish four new protected areas in 2020. Two areas in Bolivia and two in Peru together safeguard over 650,000 acres of irreplaceable wild places.
In Bolivia, we supported the establishment of the Puerto Rico and Porvenir conservation areas – protecting 513,000 and 78,000 acres respectively – by providing the legal and technical support needed by local communities and municipal governments to officially declare these areas.
Puerto Rico Conservation Area
Declaration of this vast swath of forest helps connect three important conservation areas in Bolivia – Manuripi-Heath National Reserve, Multiethnic Indigenous Territory (TIM II), and the Santa Rosa del Abuná conservation area, which we helped establish in 2017. With the addition of the new Puerto Rico conservation area, this biodiversity corridor now covers nearly 1.5 million acres. This region includes the territories of 20 native communities, many of them members of the Tacana indigenous people who rely on the forests for their livelihoods. Iconic species that benefit from the creation of this massive biological corridor include the giant armadillo, giant anteater, jaguar, crested eagle, the endangered Goeldi's monkey, and the South American tapir.
Porvenir Conservation Area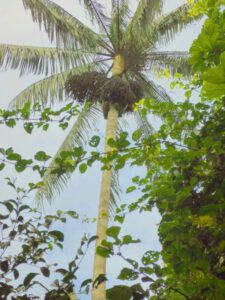 This new protected area will ensure the health of these very productive forests with the development of a long-term plan to help communities sustainably manage their natural resources, primarily Brazil nuts and açaí berries. The area is home to hundreds of families, more than 1,000 species of plants, and more than 800 species of vertebrates. Its proximity to the region's urban center, Cobija, combined with its beauty and biological diversity, provides great ecotourism potential.
To be able to establish these areas during the global pandemic, we had to adapt our approach – relying more heavily on our GIS and remote sensing technology to produce the ecological information the government required to declare these areas. We also stepped up to help communities get access to and participate in online meetings so that their voices could be heard throughout the process.
All in all, these types of large-scale conservation achievements are crucial for keeping the Amazon from reaching its tipping point. By supporting a sustainable forest-based economy and creating the network of interconnected protected areas needed to maintain climate resilience, healthy habitats for species, and functional ecosystems that provide the goods and services vital for our survival, we can achieve a thriving Amazon.
This story was featured in our 2020 Impact Report. Click here to read about other conservation successes from 2020.