Supporter Spotlight: Ryan Bailey
March 1, 2023
From Nashville to the Amazon: Linking Business, Sustainability, and Ecosystems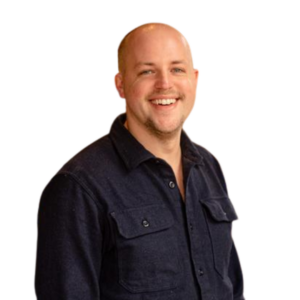 Business supporters are one of Amazon Conservation's favorite avenues to raise awareness and support for our work because of their unhindered desire to give back to the planet. Whether directly donating to our work, promoting awareness of the Amazon's importance to their clients, running campaigns to raise money for our cause, or all of the above, the support we receive from these partners is making a real difference in our work and messaging. Our business partners also inspire us and other supporters by how fully they align and integrate their commitment to the environment into their business and values.
This month, we are proud to highlight Ryan Bailey, a star supporter from the business community who has been an Amazon Conservation donor since 2016. As part of their integrated commitment to sustainability, he and his family have been donating a portion of the sales from their family business Bailey Equipment and Intralogistics as well as Ryan's own business Cumberland Kayak, both based in Nashville, Tennessee, towards our work to protect the Amazon. For Ryan, his passion for the outdoors and conservation – from the forests of Tennessee to the rainforests of Central and South America – is driven by a deep appreciation for the interconnectedness of these ecosystems:
We have purple martins that nest in Nashville. There's a big roost of about 100,000 birds every year, and then they fly down to Brazil. Just seeing the way that we're all connected, from here in Tennessee to Brazil and South America, it's just amazing.
Instilled with the desire to protect nature from a very young age, Ryan and his family have put the environment at the forefront and are leading the way in environmental sustainability and zero-waste in Tennessee. Leading by example, Bailey Equipment and Intralogistics encourages other businesses to become environmentally sustainable and donate to impactful nonprofits making a difference.
Learn more about Amazon Conservation's business partnership opportunities here or contact donations@amazonconservation.org to get started.
Read the full interview with Ryan below: 
—
Can you tell us about your background?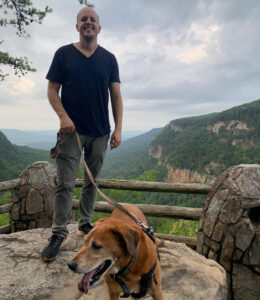 My name is Ryan Bailey, and I'm from Nashville, Tennessee. Growing up, my whole family was always really passionate about the outdoors. We grew up hiking, and my mom is a naturalist, so we would always look for frogs and birds, and things of that nature in Tennessee. And as a kid, we went a couple of times to Costa Rica, which was a great opportunity to see the jungle. That is where I first started caring about the rainforest. Maybe it's also tied to growing up in the 90s; those Captain Planet videos got me! 
I went to school at UNC-Chapel Hill and studied environmental science and business, and then I was a Peace Corps volunteer in Costa Rica. I lived in Costa Rica for two years, in the jungle, between two volcanoes. It was a small town, and there was a national park nearby. I worked with the biological corridor and started a microfinance bank in the town that supported women's groups, small businesses, and ecotourism projects. I was able to teach accounting in Spanish, which was tough at the time for me, but I figured it out. That microfinance bank is still going today, about 14 years later!
After that, I moved to DC for a couple of years, where I worked at Latino Economic Development Corporation (LEDC) in their microfinance department. Ever since, I've been living in Nashville, where I co-run my family's forklift dealership called Bailey Equipment and Intralogistics with my brother, dad, and aunt. We have 12 locations across Tennessee, Georgia, and Kentucky. I also started Cumberland Kayak in 2015, which is a kayak and adventure outfitter in Nashville with two locations – one under the Nashville skyline and the other offering trips to the base of a 136' waterfall.
I also like to exercise, get outdoors, and I'm on the board of a non-profit called TennGreen Land Conservancy.
What initially inspired you to support environmental causes generally and to help conserve the Amazon rainforest more specifically? Why do you think it is important to protect it? 
As someone who has always cared a lot about the rainforest and biodiversity – the Amazon was always particularly important to me. I learned Spanish, and I've started learning Portuguese, in part so that I can be in tune with conservation work in Central and South America, visit the area, and support efforts in the Amazon. For me, the Amazon really represents the lungs of the Americas and a place of rich biodiversity – I'm really a wildlife nerd – that's always been really exciting to me, as well as the importance to the global ecosystem as a whole. So that's why I've always been interested in the Amazon.
Also, when living in Bijagua, my town in Costa Rica, I particularly became interested in jaguars and mountain lions because those both lived in my town. I think the biological corridor for those two animals is so interesting. It just runs up through the entire Americas, with the Amazon really being the center of it all. It's interesting seeing the different habitats and the different ways the species move around. We have purple martins that nest in Nashville. There's a big roost of about 100,000 birds every year, and then they fly down to Brazil. Just seeing the way that we're all connected, from here in Tennessee to Brazil and South America, it's just amazing.
What stands out about Amazon Conservation compared to other organizations? 
It's the longevity of the organization, the desire to not only make an impact when it comes to land conservation, but also the overall stewardship of the land – working with indigenous populations, governments, everybody that really is a stakeholder in the success of the Amazon and keeping it from being destroyed.
As a donor since 2016, what keeps you coming back and supporting us?
You all do a great job of telling the story of the work that you're doing, which is always powerful. I usually check in with Amazon Conservation Association at the end of the year, and it's apparent every year the track record of success and improvements. But not only that, there's an evolving strategy that changes and utilizes technology and is proactive, it's not just doing the same thing year after year.
Do you have a favorite program or initiative that stands out to you?
The IT program, where the drones look at forest fires and help monitor the property. That's really cool. I've done a lot of bushwhacking myself, and it can be difficult to get to some places, so you need technology to do that.
What would you say to other environmentally-conscious people and businesses about how they can help make a difference and help conserve the Amazon?
If you want to support an organization or a particular type of work like the work this organization does, I recommend contributing a percentage of sales. We donate 2% of sales at Cumberland Kayak and that holds us accountable through our donations. I think that's been a great tool for us and also allows us to talk about the nonprofit organizations we support as people come across the website, and they engage with the kayak company. I really like that strategy.
Do you have anything else to add that you'd like people to know?
Bailey Equipment and Intralogistics Company is really focused on environmental sustainability. We're the first zero-waste certified company in Tennessee and also the first TRUE zero-waste certified material handling solutions company in the US. We're very proud of that. We're also trying to figure out how we can help other businesses become more environmentally sustainable, and part of that again ties back to donations.