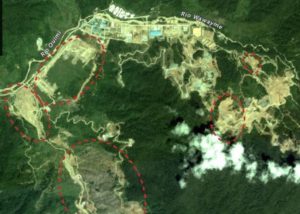 The Ecuadorian Amazon is experiencing a growing number of conflicts directly related to oil and mining extraction projects.
Here, we focus on the "Mirador" mining project, an open pit copper mine in the Cordillera del Cóndor, a mountain range along the Ecuador/Peru border that hosts a high level of endemism.
We show a series of satellite images that highlight both the environmental impacts, such as the deforestation of over 3,200 acres, and social impacts, such as the forced eviction of communities.
*The Ecuador series is a collaboration between Amazon Conservation, Amazon Conservation Team, and EcoCiencia, funded by the MacArthur Foundation.