Two years ago, the Los Amigos Bird Observatory opened its doors to promote avian research and conservation in one of the most biodiverse ecosystems in the world: the Amazon basin. To continue with our commitment, last year, we launched our second Franzen Fellowship call for applications, targeting students and young researchers interested in avian research. The group of promising and highly qualified candidates that applied made this a tough decision. We congratulate all the candidates, and are excited to present our 2019 Franzen Fellows!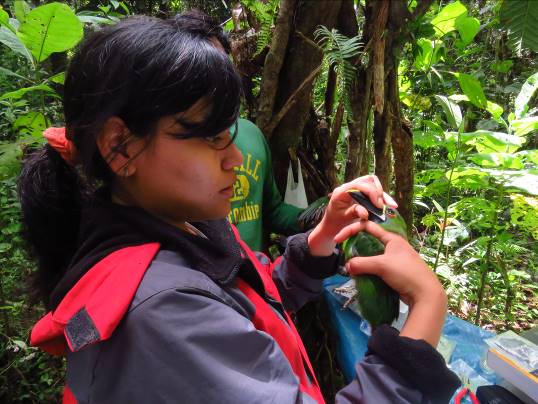 Jessica Pisconte holds a degree in biology from the Universidad Nacional San Luis Gonzaga de Ica, Peru. Her interest in avian conservation was born in the Paracas National Reserve, after which she joined a wide range of research projects to learn about the importance of birds in coastal, mountain and Amazonian ecosystems. She is currently working as a park ranger in the Tambopata National Reserve in Peru's Madre de Dios region. As the threats due to illegal mining increased in this region, seriously affecting the environment, Jessica was motivated to research key areas to understand its impact. Los Amigos will be her starting point to study the effects on birds of mercury from gold mining. Through this project, Jessica seeks to contribute to the conservation of and knowledge regarding birds in the Peruvian Amazon.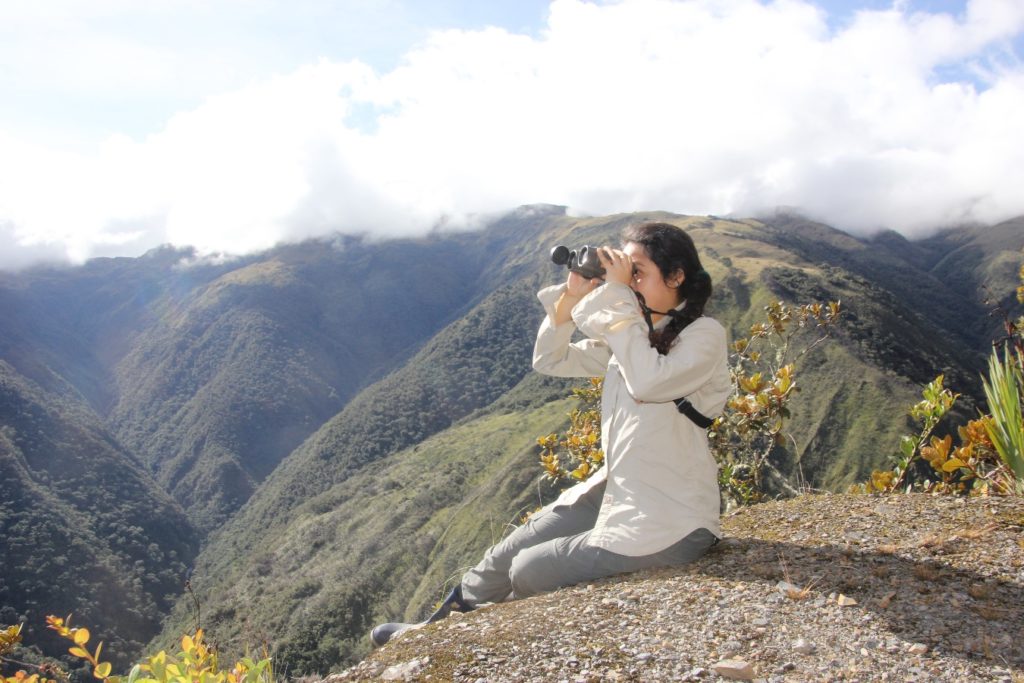 Lisset Goméz studied biological sciences at the Universidad Mayor de San Marcos in Lima, Peru. Her interests include ecology, reproductive biology, and conservation of bird communities, and she has been involved in a number of courses and projects around Peru that embrace these topics. Lisset volunteered with the National Service of Natural Protected Areas (SERNANP) and at the Wayquecha Biological Station, where she assisted in a project on plant-hummingbird interactions.  Through her participation in the Course on Field Techniques and Tropical Ecology at the Cocha Cashu Biological Station in Manu National Park, she strengthened her knowledge of the tropical forest and started conducting her own research. As a Franzen Fellow, she will try to understand the habitat requirements of woodpeckers of the genera Campephilus and Celeus. She will address her research question by identifying the woodpecker species' tree preferences when excavating their nesting cavities.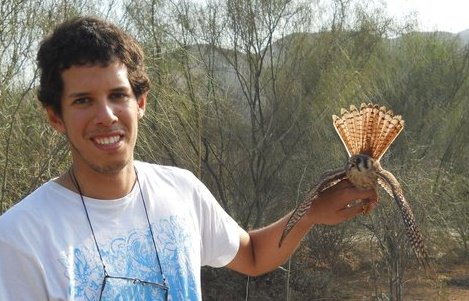 Diego Guevara got his biology degree from the Universidad Nacional Agraria La Molina (UNALM) in Lima, Peru and holds a master's degree in applied ecology from the University of East Anglia, UK. He is an associate researcher at the Centro de Ornitología y Biodiversidad (CORBIDI) and general coordinator of the UNALM banding station. He has experience in projects related to the impact of human activities on biodiversity, with a special interest in the responses of bird communities and the habitat requirements of endangered species. Additionally, he is interested in studying the ecotoxicology and physiology of birds, which led him to apply to the Franzen Fellowship. His project will focus on the fluvial and bamboo forest bird community, studying the impacts of mining on its bird communities.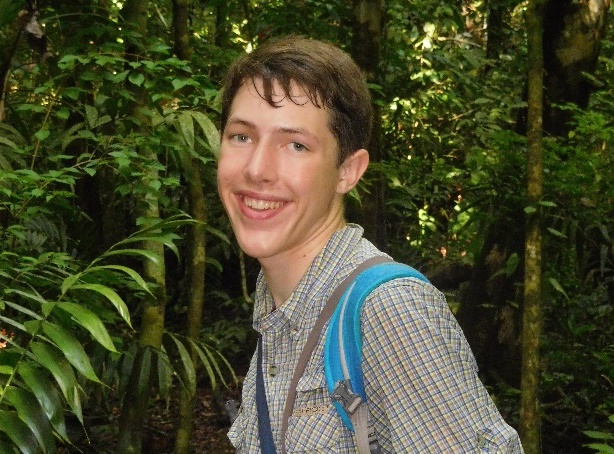 Patrick Newcombe attends the Sidwell Friends School in Washington, D.C., making him the youngest of our fellows. His interest in birds started as a young child, leading to his engagement in bird research. In 2018, with Osa Conservation in Costa Rica, he collected field data on the flocking behavior and diet of the endangered black-cheeked ant tanager (Habia atrimaxillaris). He is currently analyzing weather surveillance radar data to study the flight strategies of migratory birds on the Pacific Flyway as part of a project led by Dr. Kyle Horton from Cornell University. At Los Amigos, his project will focus on Manakin leks around the station, from which he will identify and learn about their habitat use patterns.
Stay tuned to learn more about our Fellows and their projects!