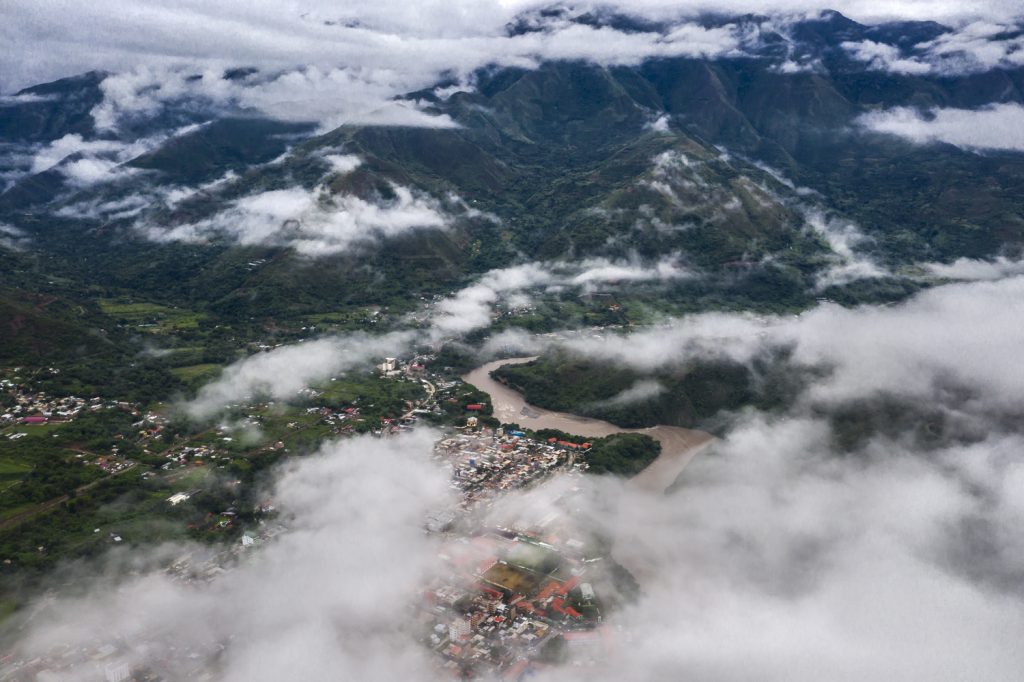 On March 24, 2021 the Chuyapi Urusayhua Conservation Area in the Peruvian Amazon was officially established, finalizing a long term effort that we have supported since 2008. This vast conservation area protects 197,000 acres (80,000 hectares) of forests — 93% Amazonian and 7% Andean — that are home to 936 registered species of plants and 619 species of animals such as pumas, jaguars, spectacled bears, quetzal, Peru's national bird the cock of the rock, the blue-headed macaw, and many others. Furthermore, within the 1,555 species of plants and animals found in this area, 74 are endemic to Peru, and 22 of those exist only in Cusco. Additionally, located at the peaks of the Urusayhua mountain range are springs that are the main water sources for over 40,000 people who live in the nearby districts of Santa Ana and Echarati in Cusco. 
Ronald Catpo, Director of Conservation Areas at our sister organization Conservación Amazónica – ACCA, said the proposal for this area was drafted between 2007 and 2008, when the Regional Government of Cusco began to prioritize conservation for its most important ecosystems. "Since then," he says, "and especially in the last four years, the effort (technical and logistical) has been concentrated to prepare the legal documents [for its establishment]. Initially it was called Urusayhua Regional Conservation Area, but in mid-2019 it officially changed to Chuyapi Urusayhua, at the request of the local population."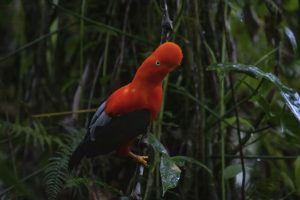 He emphasizes the ecological importance of the area, saying, "Within this conservation proposal of more than 80,000 hectares, there are five hydrographic basins (which are drainage basins of a stream): Cirialo, San Miguel, Cushireni, Vilcabamba and Chuyapi. The latter provides quality water to the population of Quillabamba, to 41,000 local people."
The head of Peru's Ministry of the Environment, Gabriel Quijandría, who spoke at our AmazonTEC conference last year, explained on social media how it will help create a mosaic of connected ecosystems, one of Amazon Conservation's key strategies over the next decade. He says, "The area will allow connectivity between ecosystems of the jungle and high jungle such as Machu Picchu or Choquequirao and those typical of lower altitude tropical forests such as those located in Megantoni or Manu."

Chuyapi Urusayhua Conservation Area By the Numbers:
This area is home to 936 registered species of plants and 619 registered species of animals.

Within this, there are 83 species of mammals, 412 of birds, 30 of amphibians, 22 of reptiles, 32 of beetles, 39 of butterflies and one species of scorpion.

Of the 1,555 species of plants and animals, there are 34 species of plants and 40 species of animals endemic to Peru, of which 22 only exist in Cusco

The area encompasses two ecoregions, that is, geographically defined areas with distinct ecosystems and species, 6 ecological floors, 12 ecological systems and the landscapes associated with the Urusayhua mountain.
This work has been made possible by the generous contributions of Gordon and Betty Moore Foundation, Andes Amazon Fund, and the support of many individuals, foundations, and corporations to our conservation work.