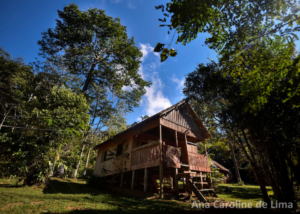 This week, the Executive Director of our Bolivian sister organization Conservación Amazónica – ACEAA Marcos Terán sat down with representatives of Conservation International and the University Amazónica de Pando, to sign an agreement that will broaden our research capabilities while training a new generation of ecologists in the Amazon at Tahuamanu Research Station (pictured right). For nearly three decades, these 7,680 acres have allowed scientists to discover the rich biodiversity of the Pando Department of Bolivia. Thanks to their work, we know that 15 of Bolivia's 23 primate species live in the area, including Goeldi's marmoset (pictured left), an endangered species whose population is expected to decrease 30% in the next 18 years due to habitat loss.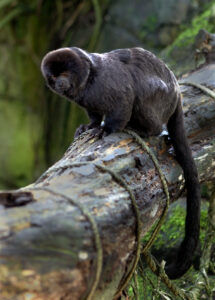 To help maintain population growth among vulnerable species, the Bolivian government formally protected the area in 2017. Since then, Amazon Conservation has worked with the Amazonian University of Pando (UAP) to manage the station and its surrounding land. By coming together to sign an agreement for future investment in Tahuamanu's management, UAP, Conservación Internacional Bolivia, and Amazon Conservation, have outlined how each organization will contribute to ensuring this station continues to carry out significant research and conservation efforts for generations to come.
Looking forward, Franz Navia, the Dean of the UAP, said at the signing that the agreement would allow them to start construction on a new research center within the next 30 to 45 days. With an updated base of operations, researchers of all levels will gain crucial infrastructure to aid ongoing projects, and more students at UAP will be able to conduct their own research for the first time. "It's a huge advance for all partners," Navia said.