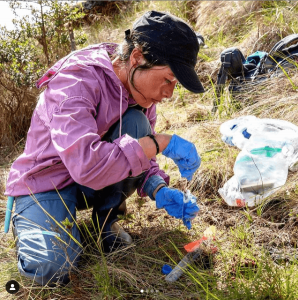 Ruthmery Pillco, who leads field activities for the Community-Based Reforestation to Protect Andean bears project, was recently announced as one of fifteen changemakers worldwide to be selected for National Geographic's Emerging Explorers award. She joins a global community of National Geographic Explorers that include a diverse array of scientists, educators, storytellers, and conservationists. 
Ruthmery is an Indigenous Peruvian biologist from a village outside of Cusco, and is a trilingual speaker of Spanish, English and Quechua. She recently received her Master's degree in plant and fungi taxonomy, conservation, and biodiversity from Queen Mary University of London and Kew Gardens, and has also been featured as one of our Incredible Women in Science. 
Aside from leading the Andean bear conservation project, she has led rare and threatened tree conservation projects on the Osa Peninsula in Costa Rica, making inventories of flora, collecting seeds, and germinating threatened trees to later be used in restoration projects.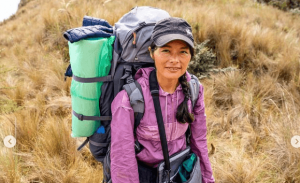 National Geographic's Emerging Explorers are selected annually from a global pool of candidates, and come from a variety of fields ranging from anthropology and earth sciences to technology and filmmaking. Aside from Ruthmery's species conservation work, the projects from this year's Emerging Explorers' include ocean exploration, inventing space technologies, and understanding the past through archaeology and anthropology, among others.
"Our emerging explorers are inspiring young visionaries who are looking at ways to remedy global problems and are undertaking innovative research and exploration," said Terry Garcia, National Geographic's chief science and exploration officer at the time, in a past interview about the program. "They will help lead a new age of discovery."
See the National Geographic announcement here.