Fire is another major obstacle to local communities' ability to adapt to climate change and sustain a reliable forest-based economy in the Amazon. We are working hard on the ground to provide local communities and governments in Bolivia with the knowledge, resources, and capacity needed to prevent and respond quickly to fires while promoting fire-free sustainable development and more fire-resilient products.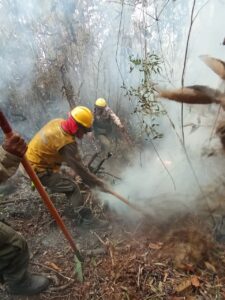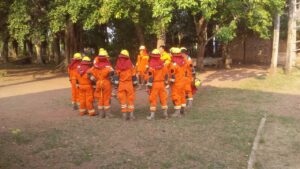 Your contributions are aiding us in encouraging local residents to opt for economic activities that mitigate the risk of fires and may even contribute to slowing their spread. Deforested areas are prone to fire, and fire can spread faster in less forested areas and areas with less diverse crops. Rather than expansive monocultures, we encourage forest-friendly alternatives to destructive economic activities such as sustainable honey, wild cacao, and high-altitude coffee. Product diversification is also important to build resilience in the region so that local income is less susceptible to damage to crops and forests are more fire resilient by being more robust and biodiverse.
Ongoing droughts and illegal deforestation in the Beni Department in Bolivia that exacerbate the likelihood and impact of fires is a growing area of concern for local people. In a region with limited training, knowledge, and tools to prevent or combat fires that escape into forests, the ability to control fires is critical to minimize their damage on the greater forest and local communities.
In Beni, we partner with local municipalities to help support their fire prevention and firefighting efforts, with training, equipment, and tools. One of our partners on the ground is Abraham Pache Canchi, an Indigenous park guard who is leading local fire prevention workshops to help local communities and governments be better prepared to swiftly respond to fires.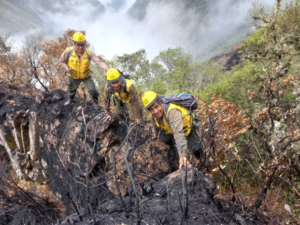 Without brave leaders like Abraham, fires would continue to jeopardize habitat for critical species like the jaguar, local homes and incomes, and the future of the greater Amazon.
Your gift can help brave heroes like Abraham continue to build resilience through climate-smart and fire-free development and strengthen local capacity for effective fire prevention and response.