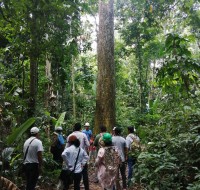 Amazon Conservation's sister organization Conservación Amazónica – ACCA, with support from Google.org, just finished up a two-year initiative that trained community members to use cutting-edge satellite and field technologies to combat deforestation in the southern Peruvian Amazon, now protecting over 150,000 acres of lowland forests.
This initiative trained 75 Brazil nut harvesters and their families in forest monitoring technologies, which will help them safeguard forests to be used for sustainable purposes. Preventing deforestation of natural resources is not only environmentally important, but also economically, as the productive forests in and around the Madre de Dios area in Peru provide a sustainable and forest-friendly economic income to around 45,000 people, about 20% of the population.
In Peru, local families or associations can be granted a piece of public forests to be used for specific purposes – called a concession – such as harvesting nuts and berries, or for ecotourism. This system prevents acres of forests from falling victim to destructive activities, such as land squatting, illegal logging, or invasions by gold miners. Additionally, concessionaires are required by law to report on illicit activities in their concessions, which is a way the government gets community support to protect large swaths of forests.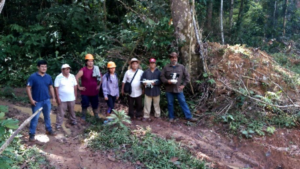 Before this program, concessionaires and their communities lacked capacity to monitor these large, remote areas and a way to rapidly and safely report deforestation in their territories. Our innovative methodology of combining real-time satellite imagery analysis and drone field technology (which includes smartapps and other technologies developed by Google) with legal training, gave concessionaires the ability to detect and report deforestation as it happened in their territory. This is a stark contrast from before, when the only way to monitor thousands of acres of forests was through foot patrols that took days to complete. 
Now 75 Brazil nut harvesters and their families are using satellite imagery, early deforestation alerts, and GPS applications on mobile devices to monitor their forests. Among them, 23 individuals successfully obtained their licenses as drone pilots from the Ministry of Transport and Communications' General Directorate of Civil Aeronautics. This means they can now their entire territory in minutes, without having to face potential risks of confronting dangerous individuals committing environmental crimes or even running into outsiders who might bring diseases like the novel coronavirus into their communities.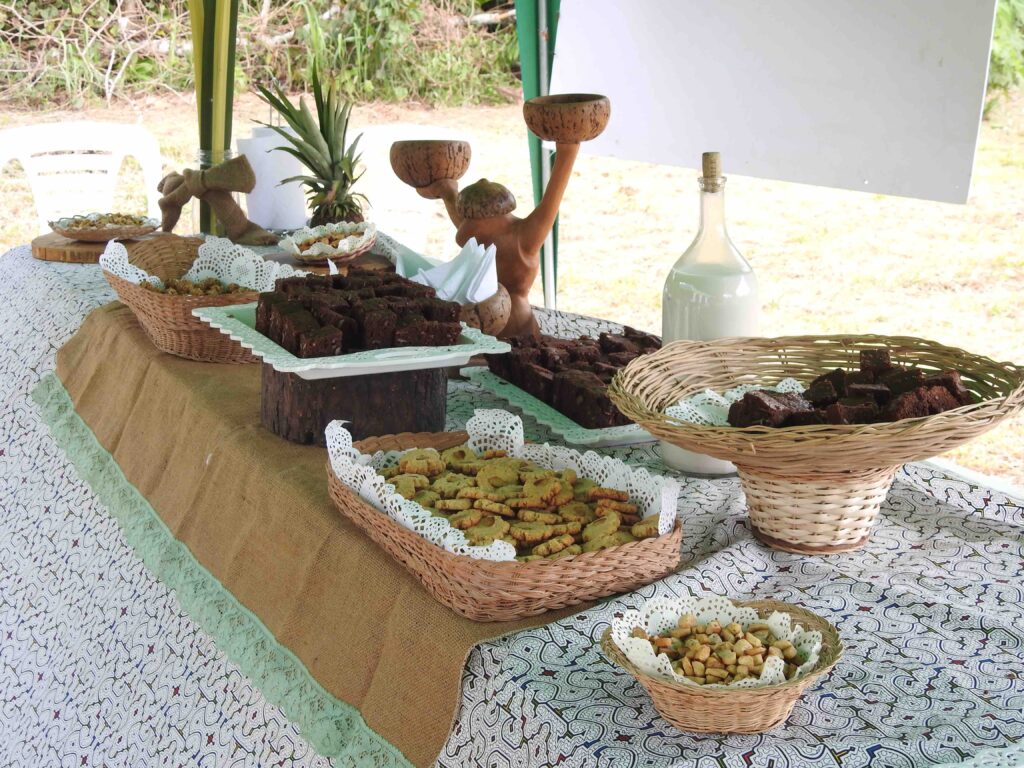 Through this program, over 153,000 acres (62,000 hectares) of forests are now monitored and protected with technology by the local people we empowered. Moreover, technological kits were donated to each individual or local association, each containing a drone, a maintenance kit, a laptop and a printer, giving them the knowledge and tools needed to safeguard forests..
These successes were celebrated with a closing ceremony in the Castaña Amazon Park earlier this year. Local authorities and representatives of local organizations attended, such as the director of the Research Institute of the Peruvian Amazon (IIAP) and members of local harvesting associations. During the ceremony, attendees enjoyed Brazil nut appetizers, while watching presentations about the project, the results achieved, and the collaborators and participants. The event ended with a guided tour of the Brazil Nut Harvesting Center in the Castaña Amazon Park, which is noted as the first living Brazil nut tree park in the world.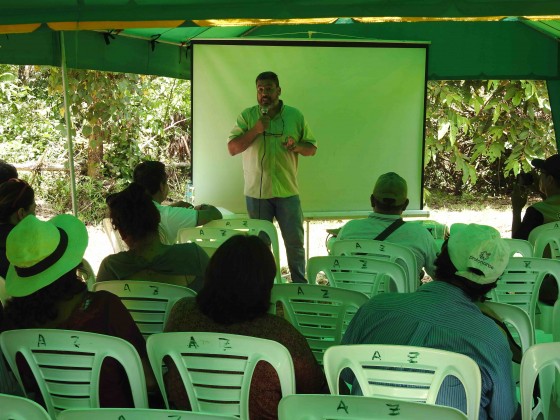 The project, led by our director of our Southwest Amazon Drone Center, Carlos Castañeda, will continue to provide technical support to maintain the donated drones and training to reinforce what they learned, as well as be available to answer any questions that may arise during monitoring and surveillance of their concessions. Thus, the continuity of the project and its sustainability are ensured.
This Google.org-funded project was the first of its kind nationwide in Peru. After this success, Amazon Conservation continues its mission of conserving the Amazon basin using new technologies. Over the next three years, we hope to strengthen the real-time monitoring of the forests by empowering local people and employing science and technology as a proven way to fight deforestation in the Amazon and create a model for other tropical forests around the world.