MAAP tracks the most urgent deforestation cases in the Andean Amazon, thus it can be a bit depressing. However, it is important to remember why we do it: the Amazon is spectacular.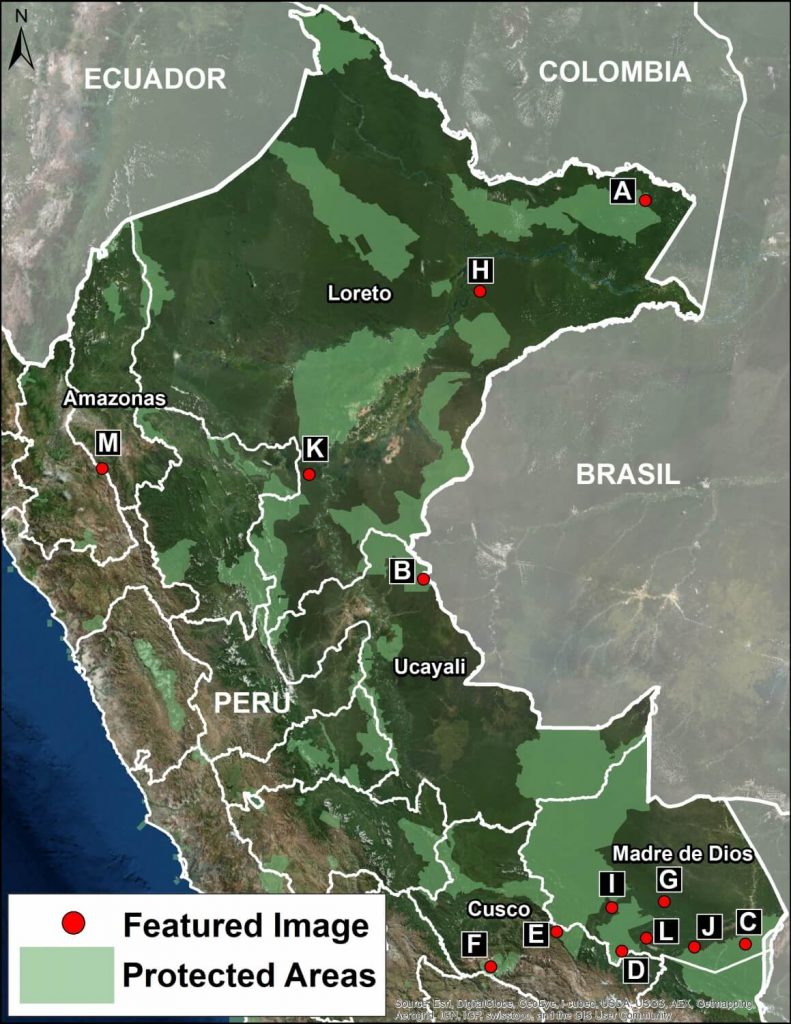 Here, we present a series of high-resolution satellite images to show the incredible beauty of the Peruvian Amazon, and help remind us all why it is so important to protect.
All the images, obtained from DigitalGlobe, are both recent and very high resolution (less than 0.5 meters). Together, they form an art exhibition, starring the forests, rivers, and mountains of the Peruvian Amazon.
The categories of the images are: "Protected Areas" and "Threatened Areas."
The Protected Areas include National Parks (Yaguas, Sierra del Divisor, and Manu); National Reserve (Tambopata); Communal Reserve (Amarakaeri); and Regional Conservation Area (Choquequirao).
The Threatened Areas include areas at risk due to gold mining, road construction, hydroelectric dams, and new oil palm and cacao plantations.
Click on each image to enlarge. See the base map for the location of each image (A-M).